From septic tank replacements to new construction septic systems, Elrod Septic is THE local area's septic installation specialist.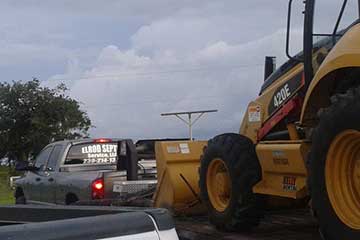 New Construction Septic System Installation
Working with local builders or directly with the homeowner, we can help you with the installation of a new septic system. Not all septic contractors offer septic system installation for new construction. Some septic companies can only provide repairs or replacements.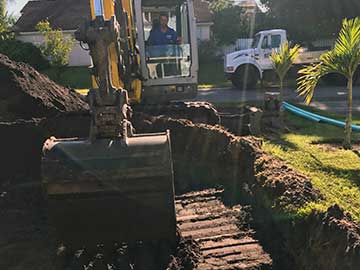 At Elrod Septic, we have worked on many new home septic systems and have extensive experience installing new septic systems. Gain the peace of mind and know the work will be done right.
We've been trusted by local contractors throughout Southwest Florida with new construction septic installations. We're known for our professional work ethic, commitment to get the job done, and ability to stick to a deadline.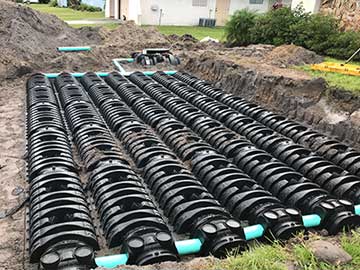 Polyethylene Septic Tanks: Due to the high levels of sulfur in our local soil, we highly recommend polyethylene septic tanks over concrete septic tanks.
From septic tank installation to drain field construction, Elrod Septic can handle all phases of septic system installation.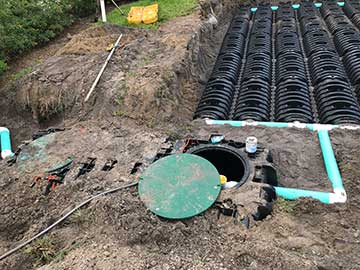 Call and find out more. We also offer second opinions to help you make the best choice.
Septic System Replacement
At some point, a septic tank is going to need to be replaced. Old, damaged concrete septic tanks can be harmful to the environment and potentially dangerous. Don't risk the potential looming hazards.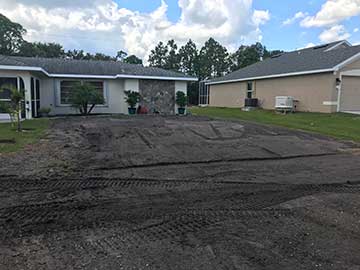 A periodic septic tank and septic system inspection can help spot potential problems. If you need to repair or replace your septic tank or septic system, you want to work with a company that has extensive experience in repairs and replacements.
Whether you need a whole septic system replaced or just your septic tank or drain field - we have the knowledge, experience, and tools you want on the job site.
We take great pride in our attention to detail when it comes to septic system installation and septic system replacement. We've found boulders, tree roots, concrete debris, and more left behind by septic contractors. These can create an even ground that can reduce the life of a septic system!
We don't cut corners. The foundation of your septic system is just as important as the type of tank. We take the extra care to do it right.
Elrod Septic Offers Septic Installation in Southwest Florida
From Arcadia to Fort Myers, and Everywhere In Between:
Punta Gorda FL, Port Charlotte FL, North Port FL, Arcadia FL, Venice FL, Nokomis FL, Englewood FL, Cape Coral FL, Fory Myers FL, and Surrounding Areas.