Elrod Septic Service, LLC can match or beat any price southwest Florida while providing a better service.
I see you don't have too many options in North Port, but really you do. It is not necessary to choose between the two local options there in the city. We can provide a better option.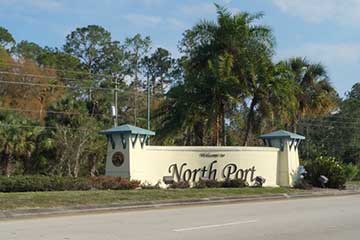 North Port Septic Services
We travel to North Port to provide a range of septic services and we bring our great rates, professionalism, and quick response times with us.
North Port has been known in the past as a great place to relocate because of the affordable home prices. For years there was a surplus of foreclosed homes and we did an overwhelming amount of septic inspections for homeowner hopefuls. Now with the inventory of foreclosures significantly reduced we are getting a lot more calls for pump outs, and recently, more new construction installations.
Elrod Septic Service, LLC comes to North Port and the surrounding area almost every day to provide services to home owners, contractors, and real estate agents. We take pride in a job well done. Our services include:
Mini-Sewers
Aerobic Units
Repairs
Lift Station Maintenance
I sure am happy you guys come out to North Port. I couldn't flush or do the dishes or laundry and I didn't know what was wrong. Water kept coming back up. Thank you Elrod Septic for coming out right away to pump my full septic tank. That was the problem. Also I want everyone to know that your prices were better than the other 5 companies my son called for me. - Lori R. of North Port
Estimates Are Always Free!
It doesn't cost anything to call us and get a free estimate. However, it may cost you more if you don't. If you call 941-626-1857 and tell us what is going on we'd be glad to help and answer any questions you have. You are also welcome to use our contact form for convenience. Jim, our office manager will reach out during normal business hours.
Elrod Septic Offers Septic Service in Southwest Florida
From Arcadia to Fort Myers, and Everywhere In Between:
Punta Gorda FL, Port Charlotte FL, North Port FL, Arcadia FL, Venice FL, Nokomis FL, Englewood FL, Cape Coral FL, Fory Myers FL, and Surrounding Areas.