Elrod Septic Service is located right here in Punta Gorda on Bermont Road. If you need service, we are standing by.
Punta Gorda Isles, Deep Creek, Burnt Store Marina and everywhere in between know that Elrod Septic Service has great rates and a history of making good experiences for our customers.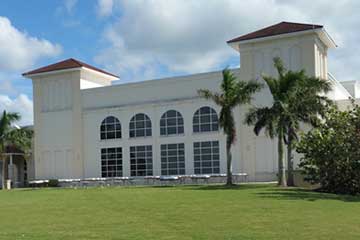 Quick Response Times for Punta Gorda
We're always quick when it comes to meeting a customer need. Not being able to flush or having an inspection deadline from the mortgage lender requires a team that takes the circumstances seriously and gets the job done quick. But in Punta Gorda, we are even faster because we are right here on Bermont Road.
Punta Gorda Septic Services
We consider ourselves a full-service company offering new installations and replacements, septic pumping, inspections and certifications, and more. If you need a service not listed below, chances are that we do that too. Our main services offered are:
Mini-Sewers
Aerobic Units
Repairs
Lift Station Maintenance
Knowledgeable, friendly company. Reasonable prices and responsive to their customers. They have my business and will recommend them to others. - Dona R. of Punta Gorda
Free Estimates a Phone Call Away
If you have already reached out to a few places to get a quote and didn't like what you heard. Either they wanted too much, or they couldn't come out until next week, or your gut just tells you to keep looking... contact us. Call 941-626-1857. I'm sure we can match or beat any local competitor while providing you a better experience. We want you to know that the corporate attitude is absent here. We are a local hardworking family owned company serving our local community.
Elrod Septic Offers Septic Service in Southwest Florida
From Arcadia to Fort Myers, and Everywhere In Between:
Punta Gorda FL, Port Charlotte FL, North Port FL, Arcadia FL, Venice FL, Nokomis FL, Englewood FL, Cape Coral FL, Fory Myers FL, and Surrounding Areas.